Can't Find what you're looking for? Try Google Search Here!"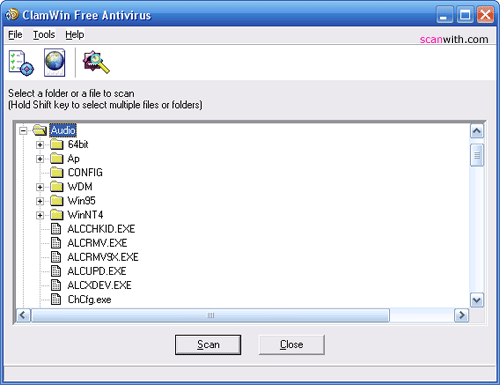 ClamWin is a Free Antivirus for Microsoft Windows 7/Vista/98/Me/2000/XP/2003. It provides a graphical user interface to the Clam AntiVirus engine.
Features of ClamWin Free Antivirus 0.96:
- Scanning Scheduler;
- Automatic Virus Database Updates. ClamAV team updates Virus Databases on a regular basis and almost immediately after a new virus/variant is out;
- Standalone Virus Scanner;
- Context Menu Integration to Microsoft Windows Explorer;
- Addin to Microsoft Outlook.
What's New in ClamWin Free Antivirus 0.96:
· Faster database loading time
· Improvements in false positive elimination
· Improvements in bytecode scanning
Download
[ ClamWin Free Antivirus 0.96.2.1 ]
Download
[ ClamWin Free Antivirus 0.96.2.1 - Mirror ]
Related Posts : Antivirus